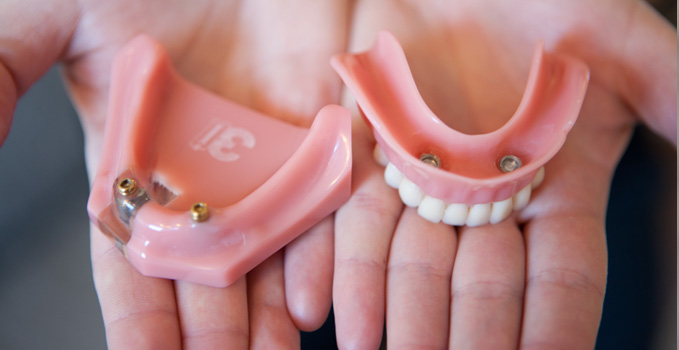 Implants to Secure Removable Dentures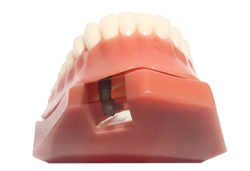 Between two and four implants can be used to stabilise and removable dentures in both the upper and lower jaw. We make a special new set of dentures that is designed to clip onto the attachment or bar which is fitted to the implants. This in fact preserves jawbone and makes it easier to eat.
We can provide you in house consultations with either Mr Derek Goodisson who is the Oral Surgeon for Hawke's Bay, or Dr James Talbot who visits regularly from Wellington and has a vested interest in more complex restorative and surgical procedures including implants.