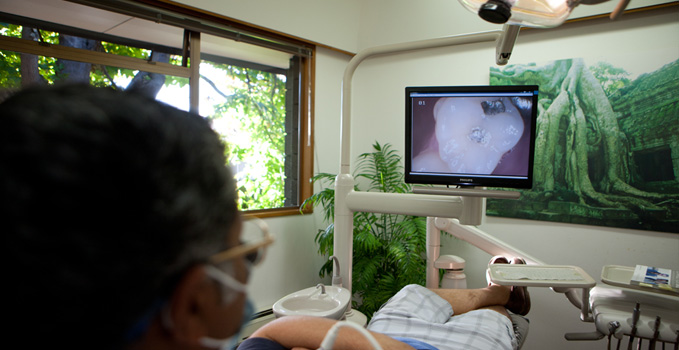 Dental Tooth Implant Procedure
Stage 1
A scanning x-ray is obtained to assess your existing teeth and bone. This will be used along with the clinical examination to provide you with an overview of what is required including timings and the cost of your treatment.
---
Stage 2
If there is an infected or cracked tooth to be removed this will be done now and a temporary tooth fitted in the form of a small temporary denture or adhesive bridge. Healing will take 4-6 weeks.
---
Stage 3
The titanium implant will then be placed. Titanium is a unique material and has a special surface that allows bone to adhere or bond to its surface. The integrated implant is extremely strong, more solid than an actual tooth. Sometimes a healing cap can be placed at this stage, which means skipping the next stage. The healing period for the implant takes 2-6 months.
---
Stage 4
The implant is uncovered and a temporary titanium healing cap is placed which allows the tissue to heal and create the correct shape.
Your temporary tooth can still be worn
At least another 6 weeks of healing is required.
---
Stage 5
An impression is then taken of the implant so that an implant post and crown can be constructed. Because these are long-term placements we take a great deal of time and trouble to ensure a perfect match.